River Cruises
Always dreamed of a River Cruise but thought it wasn't in the budget?   We are very pleased to have teamed up with a French River Cruise company, who not only offers 4 star accommodation and michelin chefs to prepare your meals, but offers it all at a price you can't beat!   Our river cruises offer an "All Inclusive" experience, which includes  all transfers to and from the ship, all tours, all meals, with wine, beer water, juice, and all drinks from the Lounge Bar (except champagnes and wines from the wine list), even free Wi-Fi is included!
Of course we would be delighted to book your international flights to and from the cruise port as well!  For those of you who want more time in these wonderful cities, take a look at our pre/post stays.  We live up to our name…CUSTOM WORLD VACATIONS, and would be happy to put a customized itinerary together for you…just tell us what your dream vacation looks like and we will build it to suit!
Here are a few hot deals available!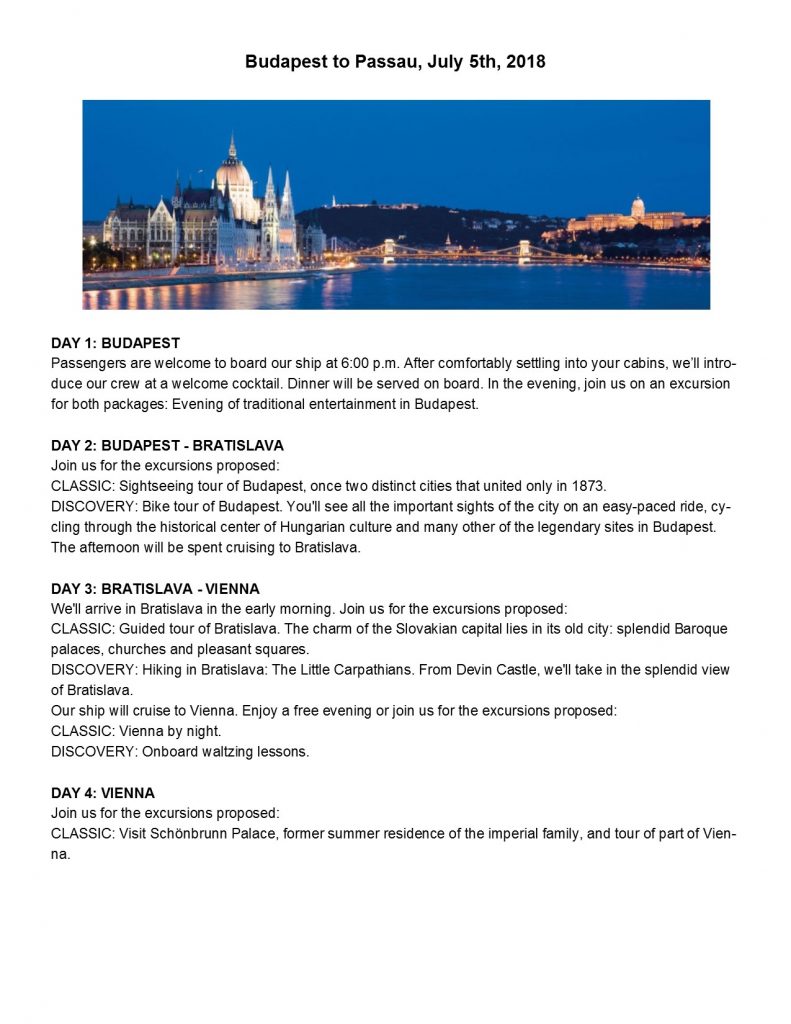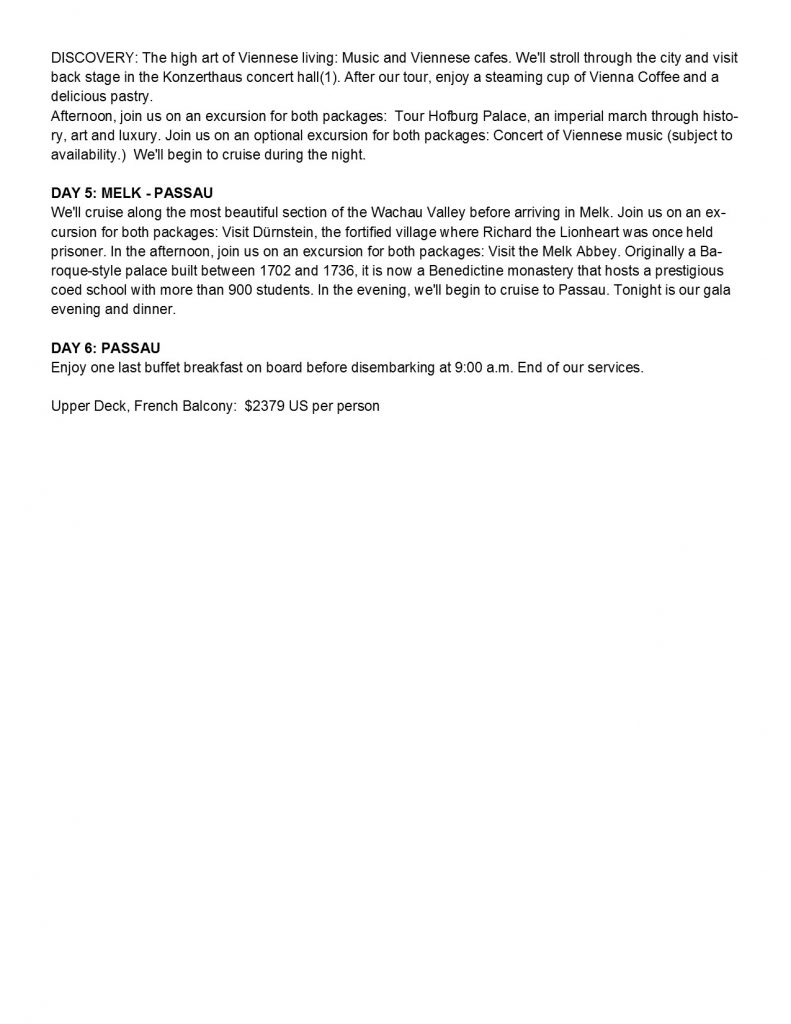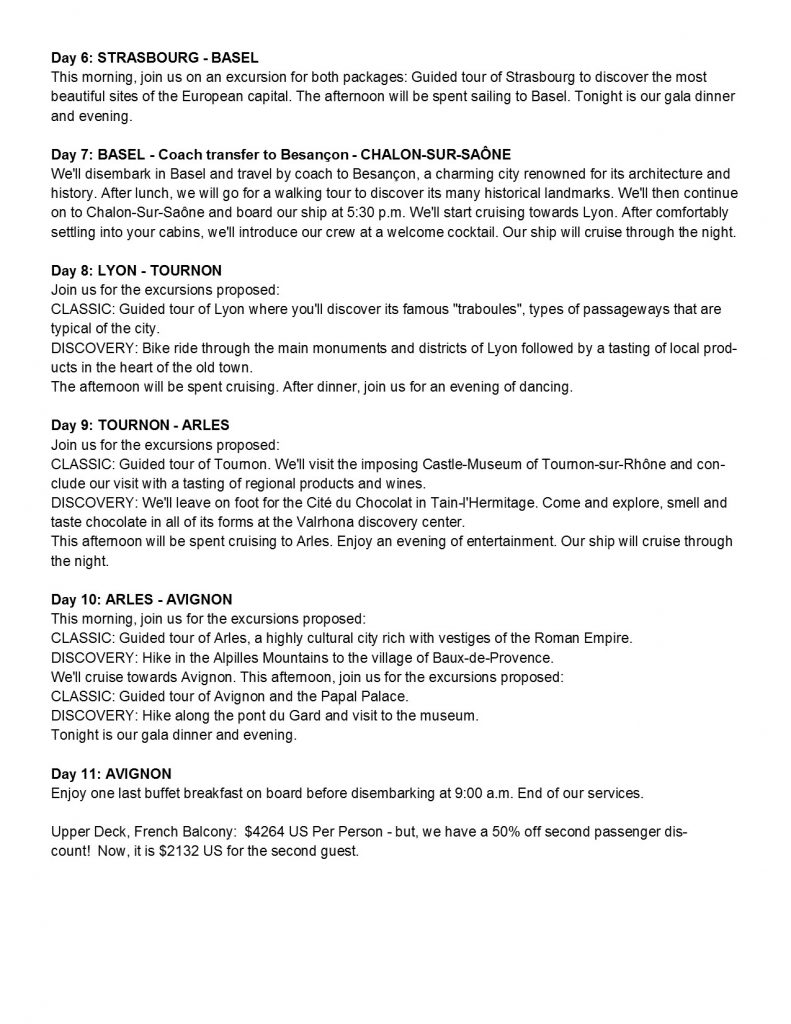 Beijing & Xi'an, China and Yangtze River Cruise (14 days)

Beijing, Jing for short, is a metropolis in northern China and the capital of China. Lying 102km (70miles) west of Bo Hai Sea, it borders Hebei Province to the north, west, south, and for a small section in the east and Tianjin to the southeast. Beijing is a major transportation hub, with dozens of railways, roads and motorways passing through the city. It is also the destination of many international flights arriving in China. Beijing is regarded as the political, educational, and cultural center of China. Victoria Sophia, also known as Victoria Prince, is the only vessel sailing between Chongqing and Shanghai, with a stopover in Wuhan. Renovated in 2011, Victoria Sophia upgraded all cabins with private balconies, which offers intimate and private viewing of the beautiful gorges. With conference rooms, bars for cocktails parties, private meetings and guest lecture sessions on the upper floor, both leisure and business travelers will enjoy their colorful time onboard. Also the well-trained staffs will make you feel at home aboard this floating hotel.

Prices per guest starting from

3,301.00 US



China – Yangtze River Cruise (8 days)

There is an old saying - "On a slow boat to China" - Why not relax on a slow Yangtze River boat on the beautiful Yangtze River! The Yangtze is the largest and longest river in China. With rich resources, it reveals itself as a long picture scroll with stunning sceneries along its banks. Cruising along it will be a good chance to experience the 5-thousand-year's cultural history. Along this route, you can discover historical relics with beautiful mythologies and legends, farmland - terraces nurtured by local inhabitants and the highly technological Three Gorges Dam. All of these will definitely catch your eye during the whole journey.

Prices per guest starting from

2,301.00 US



Sevilla to Sevilla starting with 3 days in Madrid and 3 days in Barcelona (8 days)

Enjoy the best of both land tour and cruise in this 14 day vacation. You will start out with 3 days in Madrid, and then off to Barcelona for another 3 days before being whisked away to board your 8 day river cruise from Sevilla.

Prices per guest starting from

3,393.00 US



Moscow – St. Petersburg (12 Days and 11 Nights)

Travel along the beautiful Volga River as you make your way between Russia's largest and most fascinating cities: Moscow and St. Petersburg. Both these cities are rich in history, art, architecture and the food is pretty good too! By taking a Russian river cruise, a ship can easily link these two great imperial cities of the czars. Moscow has a wonderful heritage of historic buildings and is known as the medieval and 20th century capital of Russia, while St. Petersburg is a dreamland of 18th century architecture and craftsmanship. Besides offering visits to sites of unique historical and architectural interest, these cruises afford a relaxing alternative to traveling by taking you along the Neva River, Lake Ladoga, the Svir River, Lake Onega, the Baltic canal, White Lake and the Volga River.

Prices per guest starting from

2299.00 US



Andalusia: Tradition and Gastronomy – Cruise 8 days and 7 nights

Prices per guest starting from

1858.00 US



River Cruise deal! Don't miss out!

Prices per guest starting from

TBD